3 places near Mexico City you'll love
As the biggest city in Latin America and one of the biggest worldwide, you'll have your hands full on your visit to Mexico City with so many things to see and do. However, its privileged location in the middle of the country allows you to visit other surrounding wonders.

If you think Mexico City is all about museums, tacos and Lucha Libre, think twice. Let us take you to 3 fabulous places ideal for day trips from Mexico City.

First things first: it's a good idea to avoid any kind of public transportation for the time being, so the best way to go visit these fantastic places is through a private service. Our private tours in Mexico City allow you to book in advance a nice, comfortable ride with an English-speaking driver that will also be your guide to fully enjoy your stay in Mexico, so let's go!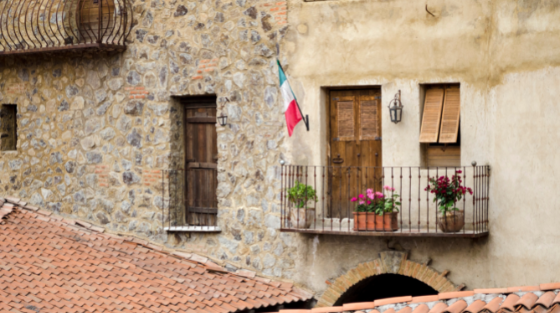 Val'Quirico

Suddenly, you are not in Mexico but in Italian Tuscany. This place, part real estate development, part tourism complex in the state of Tlaxcala was created emulating the world-famous Italian region charm and architecture. It is made of stone and wood, with a medieval aesthetic and has very good options for eating. You can rent a bike to tour its streets and stop at one of its cafes.

In Val'Quirico there are more than 15 restaurants with cuisine proposals from around the world: Out of Africa serves you crocodile skewers and buffalo burgers; At the Mesón de los Reyes they prepare suckling pig or paella; And at the La Luna Sul Mare restaurant, don't forget to order the pasta with tartufo or the pistachio pizza.

Val Quirico is 70 miles east of Mexico City, about 1.5-hour drive.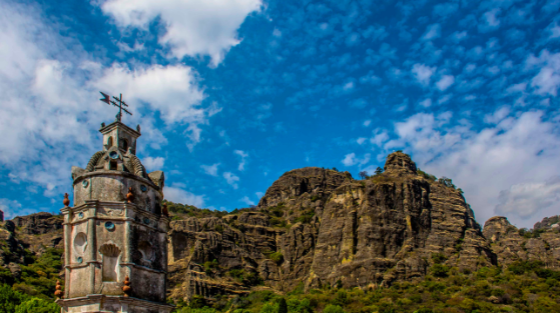 Tepoztlan

Join the pilgrims who come to experience the ancient indigenous and spiritual charm of Tepoztlan. This Magical Town has a beautiful historical area located in the shadow of high cliffs. Discover the architectural treasures, the art exhibitions, the handicraft shops and the famous hill. Quetzalcóatl -one of the main native gods- is said to have been born in Tepoztlan, as well as a thriving native Nahuatl community here.

Visit the main attractions of Tepoztlan on foot as you walk through the beautiful cobblestone streets. Discover the main landmarks, such as the Municipal Palace, which dates to colonial times and is located on the edge of the city's main square. The Tepoztlán Handicraft Market is a set of stalls located on the streets of the city. Here you can buy handmade jewelry, leather goods, masks and textile products. The markets are available every day, although you can find the most artisans on the weekends.

Tepoztlan is 50 miles south of Mexico City, about an hour drive.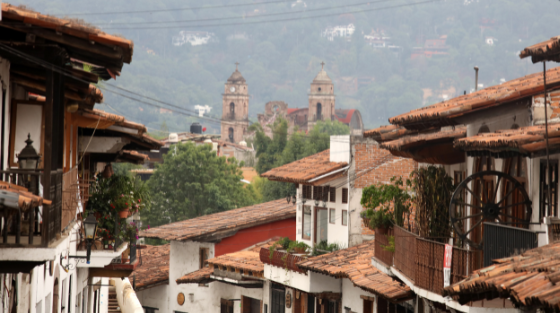 Valle de Bravo

The answer to what to do in Valle de Bravo Mexico Is infinite. This colonial town in the State of Mexico has everything to be enjoyed by land, water and air. Its attractions and the different ways of getting to know them will awaken in you the desire to visit it for several weekends.

If this is your first time in Valle de Bravo, you will surely want to start by exploring the center of town, especially if you are one of those travelers who love colonial architecture and streets full of bars, restaurants and handicraft shops, to walk at any time. For this reason, we recommend that you look for accommodation in this area: ignore the rumor that all hotels in Valle de Bravo are expensive. For example, there are beds that do not exceed 600 pesos per night.

There are four attractions that you should not miss when exploring the center: the Chapel of Santa María and its miraculous Black Christ; the Archaeological Museum, which preserves 300 pieces from the three thousand archaeological sites in the State of Mexico; the extensive Handicraft Market, to carry a souvenir of wood, clay, blown glass, wrought iron or some garment woven by Mazahua hands; and, of course, the jetty on the lake.

Valle de Bravo is 85 miles west of Mexico City, a less than 2-hour drive.

Each one of these amazing places is less than a couple of hours away from Mexico City. If you want to have an out of the schedule city tour in Mexico, the best way you can do is to book one of our private long-distance tour in Mexico City and build amazing memories out of the usual with a full day tour.