Best beaches in the US to enjoy on vacation
After a year of seclusion, being able to resume your beach vacation plans must be exciting! With so many options to visit, the most important question is "Where to?". Since many are preferring to travel domestically at least for the rest of 2021, we want to narrow down your bucket list and tell you about the best beaches in the US.
Whether you're looking for a quiet beach getaway or a party all-day vacation, you'll get some great tips from this list, so pack your swimsuit and get ready to have the summer you've been expecting!
Things you must consider to choose a beach destination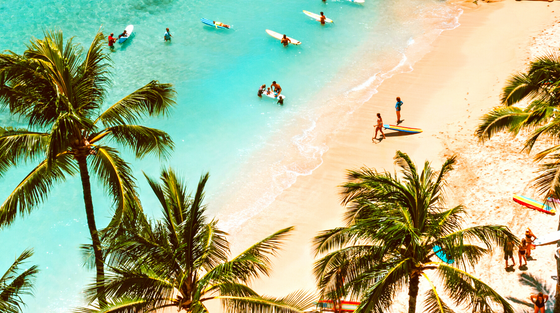 How to get there. It's all about location. Most important beach destinations in the country have an airport less than a couple of hours away. If you're looking for a remote place, the best way is to

hire a local driver

who can take you to your dream hidden spot.

Look for the right mood. Do some research about the place and the lodging option you're selecting. A bad choice can quickly transform a dream vacation into trouble in paradise. The best thing is to describe what's the dream vacation for you, and then start searching on he options that best suits your expectations.

Keep safe. Even when the vaccination plan is going as planned, keep following the instructions issued by local health institutions. Most states will be lifting restrictions during the summer, follow the

CDC updates

for further information.
Where are the best beaches in the US?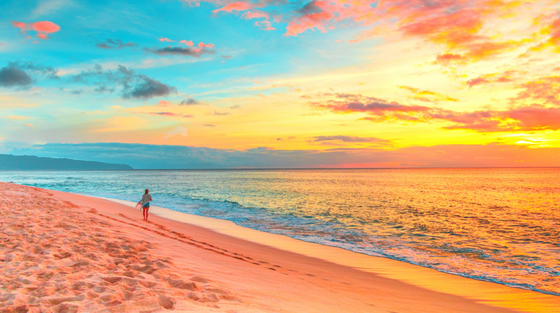 Hawaii
It's no secret that the 50th state has some of the best beaches in the country. This Pacific paradise has 6 major islands, each one with a unique set of things to see and do. Whether you're an outdoor enthusiast, a waters sports fan or you just want a low-key relaxing time, Hawaii will thrill you.
Best beaches in Hawaii:
Wailea, Kaanapali, Napili Bay and Hookipa (Maui Island).

Polihale State Park, Tunnels Beach and Ke'e Beach (Kauai Island).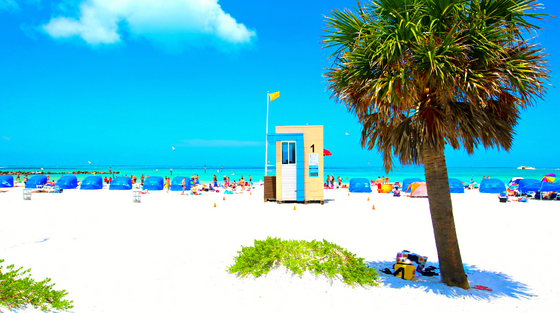 Florida
The Sunshine State has over 650 miles of beaches, bathed by both the Gulf of Mexico and the Caribbean Sea. Most of the beachfronts in the state has a well-developed tourism industry where you will find plenty of lodging alternatives. If you think Florida only has alternatives for partygoers, think twice, the state also has several quiet locations where you will spend a magnificent time.
Best beaches in Florida:
Marco Island (Naples)
Crescent Beach (Siesta Key)
Clearwater Beach (Clearwater)
St. Andrews State Park (Panama City)

Santa Rosa Beach

(Destin)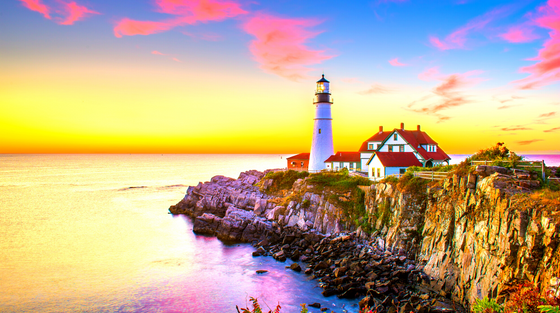 Maine
The state's beaches gather all the New England charm you can expect. You'll be surprised to know Maine has more coastline than California, although most of them are covered by granite rocks and pines, making it difficult to access. That's why the small amount of beaches in the state are so appreciated between among locals and tourists who want to spend some days off at the northernmost state in the east coast.
Best beaches in Maine:
Ogunquit Beach (Ogunquit)
Mother's Beach (Kennebunkport)
Crescent Beach (Cape Elizabeth)
Popham Beach (Phippsburg)
Higgins Beach (Scarborough)
Sand Beach (Acadia National Park)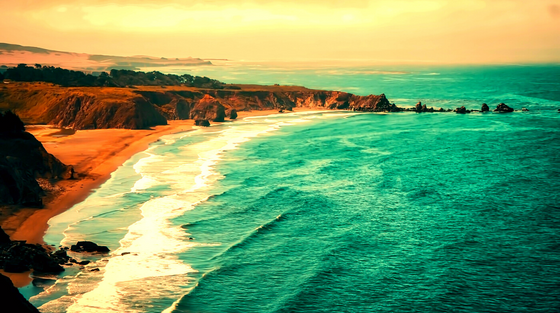 California
You cannot think about the Golden State without its 840 miles of beach. Its most iconic destinations are mainly located in the southern region of the state. However, you can also look in the northern region if you want to have a colder but not less amazing experience, where sandy beaches transform into black rocky coasts surrounded by forests. Some people consider that the best beaches in the US are located in California, what do you think?
Best beaches in California:
Santa Monica and Redondo Beaches (Los Angeles)
Pismo Beach (San Luis Obispo)
La Jolla (San Diego)
East Beach (Santa Barbara)
Lovers Point Beach (Monterey)
El Matador State Beach (Malibu)