Best Instagrammable locations in Charleston, SC
One of the best American destinations to visit all year, Charleston offers a unique combination of African American heritage, extraordinary coastal vibe, magnificent architecture and a wide set of activities for everyone.

Delight your eyes and show the world the colors and coolness of this gorgeous South Carolina city visiting its more picturesque spots.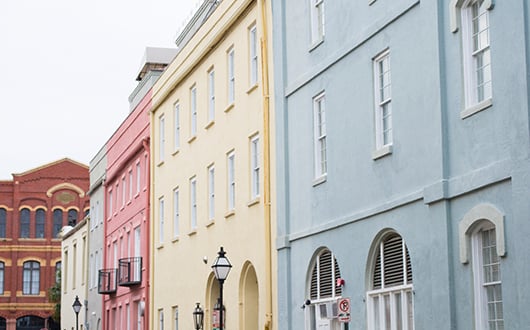 Rainbow Row

The longest cluster of Georgian-style houses in the United States, this row is made of 13 historic houses painted in beautiful pastel colors. Located north of Tradd St. over East Bay St, Rainbow Row is arguably the most photographed location in Charleston, and it will add a fun splash of color to your Instagram feed.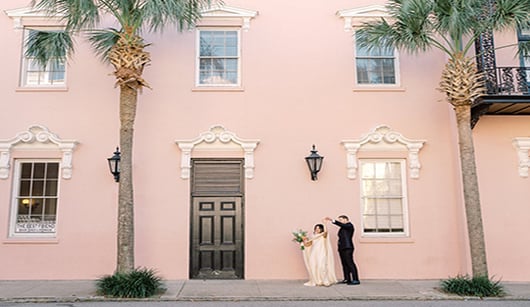 Mills House

Already in love with the Charleston color palette? This hotel located in Meeting Street with its palmetto trees and pastel pink walls will be a terrific back for your pictures. Bring any contrasting clothes and items and you'll be the center of attention on your photo shoot.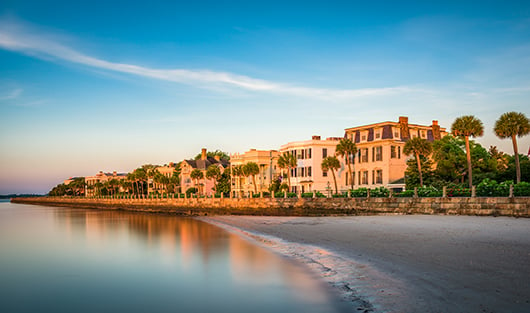 Folly Beach

Perhaps the most laid back beach in Charleston, where you can combine the magnificent views of the sky and the Pacific Ocean along with the beach's pier and the Morris Island lighthouse. As a surf destination, you can also take some great pictures there, and spend one good day parasailing, horseback riding and dining.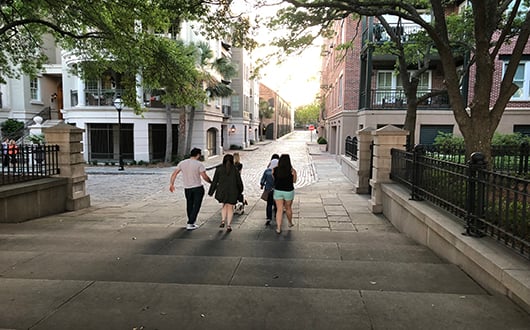 Freshfields Village

A true town-center mix of shopping, dining, business, service, and lodging establishments located in Kiawah Island, this is another great option to capture the beauty of Charleston's extraordinary sunsets through its wooden pathways. Spend the day taking pictures of its varied food options and do some shopping in the meantime.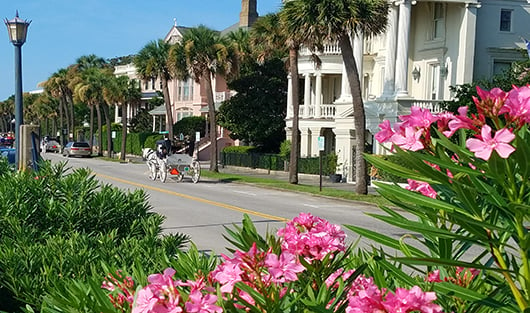 South of Broad

A picturesque neighborhood with historic homes where you can take a photo safari and discover historic Charleston: its architecture, iron work gates and Jasmine vines. Every single house will be a great place to take a picture where you'll find new details every time you see it.



Pineapple Fountain

You'll find this nice fountain at the Waterfront Park, a place filled with picture-worthy locations. The fountain and its intricate patterns will be a great addition to your Instagram Stories.

With so many places to discover in Charleston, you don't want to waste time waiting for rideshares or hailing rides. Book your Charleston private tour service, airport transportation and town car services with Elife, whether hourly or full day. Every single ride is provided by experienced local drivers who will be glad to guide you over to these and several other insta-worthy spots in Charleston.