Elife: your best transportation in Mexico
An upcoming trip to Mexico? Whether it's for business or leisure, you can rely your ground transportation needs on Elife, now serving most major cities in the country.
There are several means of transportation in Mexico. However, if you wait to hire a chauffeur or a ride until your arrival, you may not find the one that better suits your needs, or you will finish paying an overly expensive fare for that matter.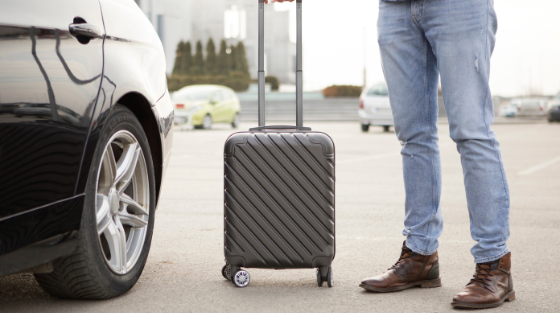 What if we tell you that you can book ANY kind of ride you need on Mexico from home, and when we say any, we really mean it. Your ride to and from the airport? Done. Bus rental? Sure. Limo service? Of course. A pet friendly ride? You got it. We offer the most complete set of transfer solutions available so you can focus on the important: enjoy your stay in Mexico.
With unique advantages over your regular transport app, Elife allows you to reach out some of the most experienced drivers in your destination, that will take you to your destination 24/7. Avoid the regular traffic jams in big places like Mexico City or Monterrey, discover the best hidden spots in Merida or ask your driver for good dining options in Oaxaca. We want to make your stay as pleasant as you expect, and your transfer choice is one of the main aspects of it.
Serving over 45 cities and regions in the country -some of them with limited or no access to app-hailed rides- choose Elife, the best ground transportation in Mexico. Be sure Elife will be there for you!
City coverage
Mexico City
Cancun
Guadalajara
Monterrey
Merida
San Miguel de Allende
Guanajuato
Cozumel
Los Cabos
Puerto Vallarta
Oaxaca
Aguascalientes
Mexicali
Campeche
Monclova
Tijuana
Culiacan
Hermosillo
Chihuahua
Acapulco
Ciudad Del Carmen
Durango
Huatulco
Ixtapa
Morelia
Queretaro
Reynosa
San Luis Potosi
Tampico
Toluca
Torreon
Tuxtla Gutierrez
Veracruz
Mazatlan
Villahermosa
Piedras Negras
Manzanillo
Chetumal
Loreto
Puebla
Saltillo
Uruapan
Zacatecas
Ciudad Obregon
Chichen Itza
Tepic
La Paz
Playa del Carmen