3 destinations to visit with your family this spring
Spring is here and it's the perfect time to vacation with the whole family and get away from work and school.
Also, it kicks off the hot season in many parts of the world, which means fun.
Here are 3 destinations that we recommend you to visit this season.

Tokyo, Japan.
Spring in Tokyo is said to be the best time of year to visit thanks to hanami.
Hanami is the action of watching the great cherry trees, but it´s also associated with "the period in which the cherry trees bloom".
The temperatures are also a reason to visit Japan at this time, as the weather is quite mild. The first half of spring is a little bit cold, but the second half is very warm and sunny.
A good idea is to check the weather forecast 3 weeks before your trip so you can choose your clothing wise.
If you already have your plane tickets and your lodging, we recommend you to rent a guide driver, so you can move comfortably, safely and economically.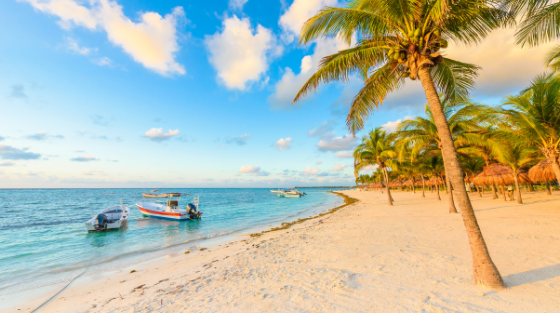 Akumal, Mexico
Akumal, in Mexico's Riviera Maya, is a great destination for a family spring break. Akumal's main attraction is snorkeling with turtles in the turquoise waters of the bay.
Turtles feed with seagrass close to shore, so you don't have to rent a boat or swim far to see them.
This makes snorkeling easy to practice, also you can rent life jackets or snorkel gear on the beach if you don´t own one.
We also recommend you to rent a guided transportation service. It is not easy to get there, at the end of the day, the whole family will be tired and no one will want to drive back to the hotel.

Maui, Hawaii
Another awesome family spring break destination is Maui, Hawaii. The golden beaches surrounded by palm trees are the perfect place to relax.
The little ones will love playing with the small waves of the seashore while you can be enjoying a coconut. In this season of the year is when the waterfalls of Maui are full of water and the waves are perfect for a family surf session.
The waters in this season are warm and perfect to receive the most impressive visitors on the planet; the Humpback whales. Maui is definitely a destination for those who wants to forget about job or schools and enjoy the heat of spring.
So, which one is your next destination?