Crisp, cool weather and brightly colored foliage make fall the perfect time to travel. Whether you head to the mountains to spot the changing leaves or flock to sunny shores to soak up a few more days on the beach before winter sets in, there are plenty of options for you to enjoy this fantastic season in the US.
Travel restrictions and guidelines are changing as the coronavirus pandemic continues to evolve, so be sure to check with any destinations, hotels, or attractions to ensure they'll be open when you visit.
Sonoma, California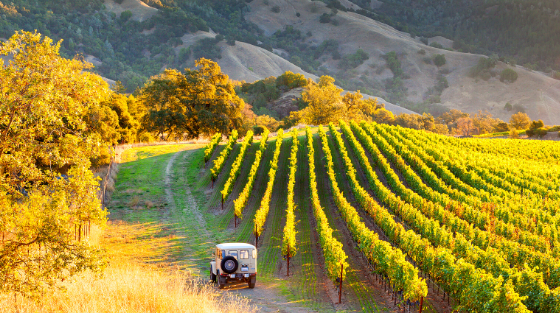 Fall is an ideal time to visit California's wine country. Wine lovers will want to tour the area's vineyards and wineries – cloaked in beautiful red, orange, and yellow foliage at this time of year — or take a ride on the open-air Sonoma Valley Wine Trolley.
Take a break from the wineries and go for an easy hike on the Bodega Head Trail for sweeping ocean and bay views and be sure to grab some fresh seafood for lunch.
Bermuda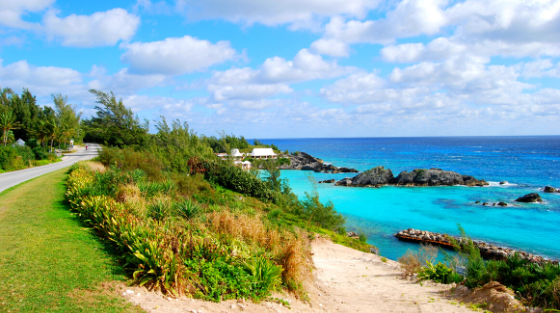 Escape cooler autumn temperatures for sunny Bermuda this fall. Bermuda reopened for international travel last summer, and visitors have to follow a number of health and safety protocols, including showing a negative COVID-19 PCR test taken prior to arrival (for full guidelines, visit the Bermuda tourism website).
Bars and restaurants have reopened, and hotels have extensive health and safety measures in place, so you can enjoy the island's popular pink-sand beaches in peace.
Catskills Mountains, New York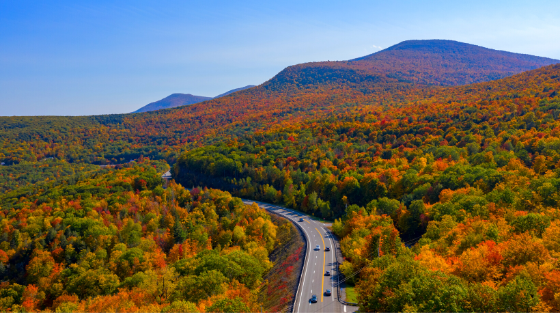 The Catskill Mountains are practically the perfect fall landscape. Take in the scenery on a hike or scenic drive before checking out the local cideries and breweries. You'll love the culture of the Catskills towns like Livingston Manor, Woodstock, and New Paltz.
Flagstaff, Arizona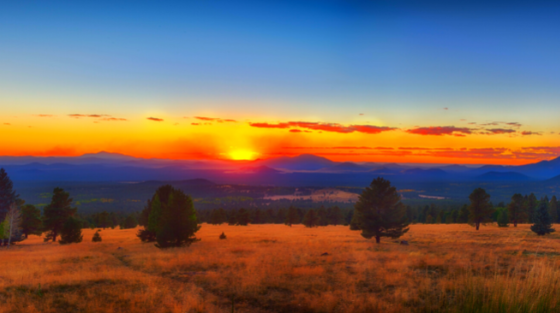 Flagstaff is a nature lover's dream in early fall. This Arizona city is surrounded by national forests, monuments, and parks, so there's plenty to see and explore at this time of year. Learn about Native American history and culture at Wupatki National Monument, where you'll find pueblos that were occupied 900 years ago and visit the Petrified Forest National Park to see petrified wood and the hills of the Painted Desert.
Grand Canyon National Park is just an hour and a half away, so you can easily take a day trip to this incredible national park and enjoy milder weather and fewer crowds compared to the summer months. If you visit in September or early October, you can go glamping at the nearby Under Canvas Grand Canyon, which is open until Oct. 25.