How to get to the NFL games and stadiums
The NFL season has started and that means we're dying to go to the stadiums to watch our favorite team in action again. Some stadiums are located inside the cities but some others are in the surrounding areas so sometimes it is not so easy to get there. That's why today we bring to you how to get to some of the most popular NFL stadiums in the country.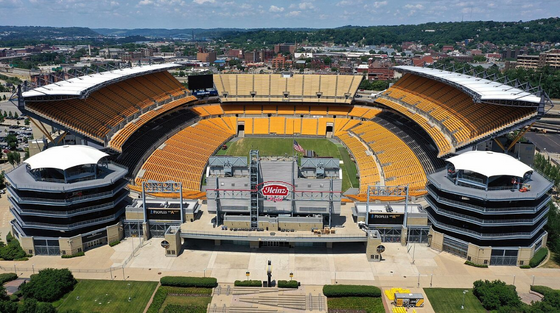 Acrisure Stadium - Pittsburgh Steelers
The Heinz Field has changed its name this season but the Terrible Towel fans will remain the same. This stadium is located really near downtown Pittsburgh so it is not so complicated to get there. You can take the subway in the BLUE, RED or SLVR lines and get off at the Wood Street station. Consider this is a 24 minute walk. You can also take the bus and get off at Allegheny Ave + Reedsdale FS stop, which is a 7 minute walk. You can use the buses 14 or 18. You can also reserve a shuttle with us and we will take you on time to the entrance of the stadium and will pick you up when the game is over.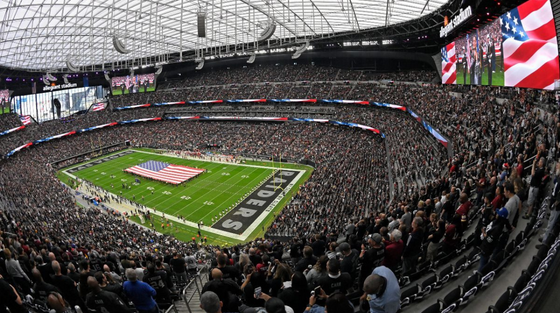 Allegiant Stadium - Las Vegas Raiders
Las Vegas is one of our favorites destinations in the US (and in the world) and as if it wasn't already a city full of entertainment and shows, since 2020 you can also get to watch an NFL game not so far away from The Strip. The Raiders and the Nevada government have implemented special RTC routes for game days that go direct to the stadium; the routes that offer this service are: 605, 606, 607, 609 and 612. The service starts 30 minutes before the stadium gates are open. But maybe since you are in Vegas you may prefer VIP transportation such as a limousine just for you and your friends. Reserve your trip with us now.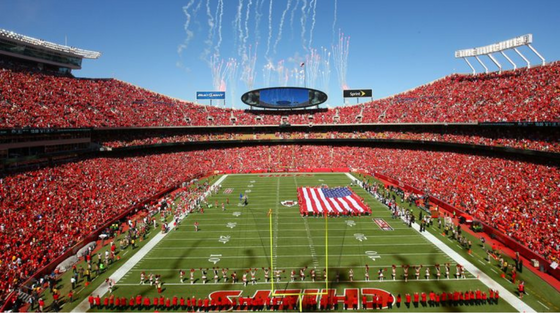 GEHA Field at Arrowhead Stadium - Kansas City Chiefs
The Chiefs have been enjoying some good seasons lately and they don't want to miss their next games. To get to the Arrowhead Stadium there are only two bus lines that get you there: 29 and 47, being the 47 your best option; get off at the On Blue Ridge Cut Off at Red Coat Lane Southbound stop, from there, you will walk for around 13 minutes. This stadium is not so near downtown as the previous two, that's why it will take longer to get there. Your best option is to reserve a private transportation for all your party and enjoy the ride!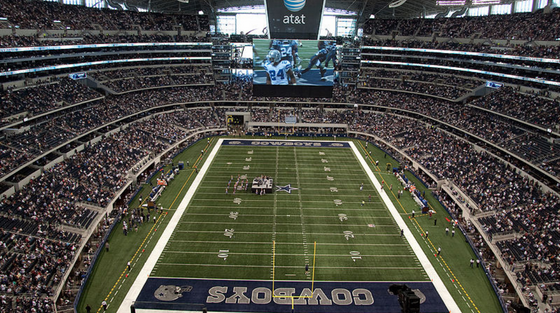 AT&T Stadium - Dallas Cowboys
The Dallas Cowboys stadium is, in fact, outside Dallas, making it one of the hardest stadiums to get to since there is no public transportation available to it, so if you are visiting the city and don't have a car, your best option is to hire a private car for getting to the stadium and most important to take you back to downtown Dallas. You can also share a bus with your Cowboys friends and save some money and enjoy the game experience from the very beginning.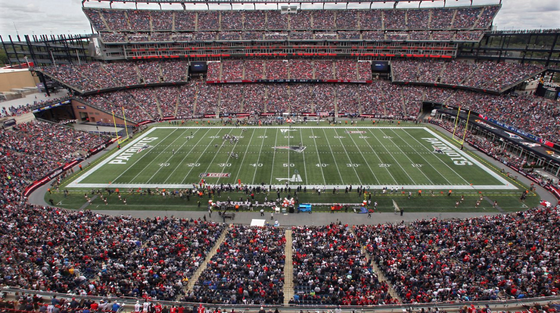 Gillette Stadium - New England Patriots
The Patriots fans want to see their team on the top again and enjoy a good game at their stadium. The Gillette stadium is far from Boston, but you can take the MBTA trains that offer special service for the games, and the tickets usually sell before the gameday. Beside this train, there is no other option in public transportation to get to the stadium. Reserve your ride now with us and make sure you will get on time to watch the Patriots on the field.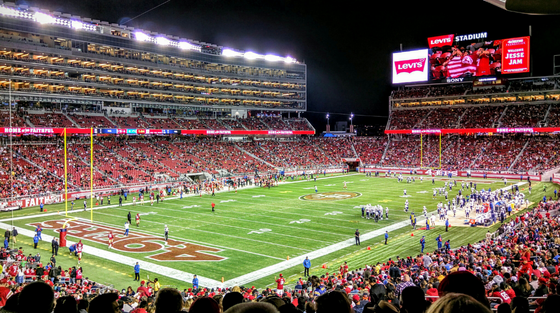 Levi's Stadium - San Francisco 49ers
As the Cowboys stadium, the San Francisco 49ers stadium is not located in San Francisco but in San Jose, California. Good news is the stadium is well connected by many different public transportation options like the VTA Light Rail, VTA Buses, the Altamont Corridor Express (ACE) trains, the Capital Corridor and the Caltrain. For details on each transportation click here. But if you are traveling with friends or simply don't want to deal with all the public transportation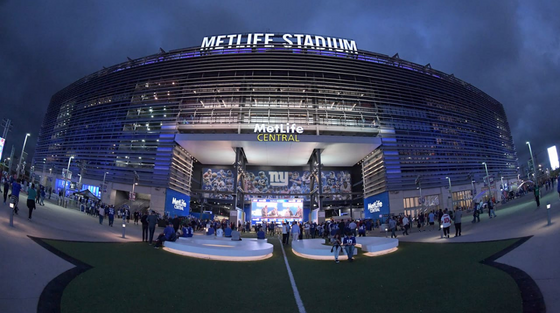 craziness, reserve your shuttle and pickup to the stadium in advance.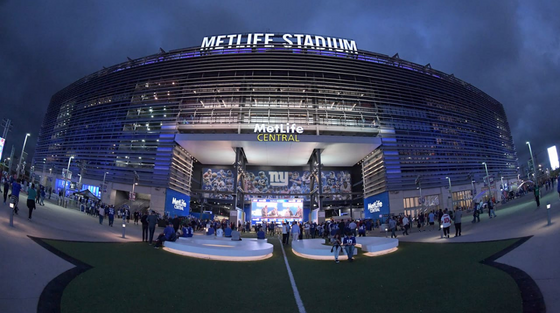 MetLife Stadium - New York Giants and New York Jets
We all love New York but also we all know it is one of the craziest cities in the country and getting to a Giants or Jets game can get a little tricky. There are dedicated buses for game days depending on the fans expected for the game, these buses offer round trips from the subway Penn Station, which is the nearest station to your final destination. A better option is to hire a shuttle direct to the stadium so you don't have to transfer from subway to buses.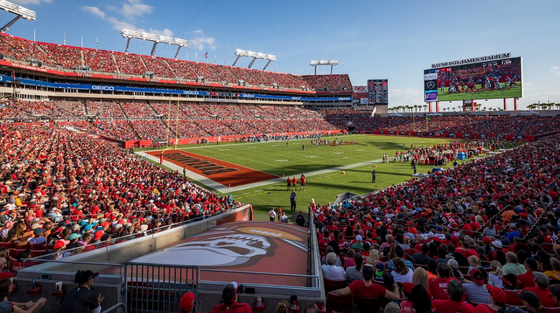 Raymond James Stadium - Tampa Bay Buccaneers
Let's be honest, both Tampa Bay fans and non fans want to go watch the probably last season of Tom Brady. Since he was about to retire last season and finally announced he will be back for 2022, this might be the last chance we get to enjoy Tom Brady's incredible performances. There are different bus lines that can get you there: 36 will drop you at Himes Ave @ M L King Jr Blvd stop, and lines 7, 32 and 45 to M L King Jr Blvd @ Himes Ave stop. Both options are 15 minutes walk away from the stadium. A better option is to hire a shuttle from anywhere in Tampa direct to the stadium, and also your pickup for your comfort.
SoFi Stadium - Los Angeles Rams and Los Angeles Chargers
Other teams that share stadium are the Rams and the Chargers, both in the SoFi stadium. During game day the Metro offers express shuttle service from the Hawthorne/Lennox Station, you just need to take the C line. Take into consideration that L.A. is one of the busiest cities in the country and this option may be a little saturated. Reserve a private shuttle with us and leave your worries behind.
Remember that Elife offers services in all the states and we can be your partner in crime and take you and pick you up in any of all the stadiums. Let's enjoy the season together