Qatar Travel Guide for Smart Travelers
Qatar is on the top of the list of the travel hot spots this holiday season, and if you are one of the lucky ones to be counting days for this adventure, we have the perfect travel guide for you, only for smart and adventurous travelers! We will give you all the important points for an unforgettable trip to the Middle East.

There is a lot to learn about this amazing Arab country. Qatar is located between the arid desert of Arabia and the west coast of the Persian Gulf, with five main cities: Doha, Al Khor, Al Wakrah, Al Rayyan, and Al Ruwais; Doha, the capital is home to 90% of the population. Qatar's location is known for the extreme weather all year long, reaching temperatures of 122°F during summer. From November to March, visitors can enjoy perfect weather for all the activities Qatar has to offer. 

Qatar's state religion is Islam. After the independence in 1971, the constitution provides freedom of association, but all citizens and tourists regarding their religious beliefs should be respectful in all matters. 

Their currency is the Qatari Riyal, the abbreviation is QR or QAR, both are correct, and there is a fixed exchange rate of 1 USD = 3.64 QR.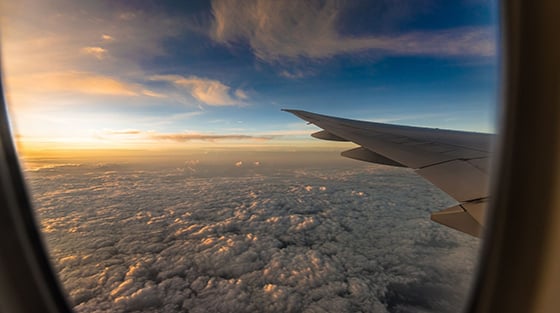 How to get to Qatar?
From The U.S.
All U.S. citizens require a  tourist visa to travel to Qatar, this visa is thirty days valid. Also, your passport should have a minimum of six months remaining validity after entering the country. Find more information and a direct link to request a visa,  here.  The cost of a tourist visa is QAR 100, around 28 USD.
All major airports in the United States have direct flights to Doha-Hamad International Airport (HIA). Flying from New York, Boston or Chicago could be the cheapest option. Some companies that run services from the United States are Qatar Airways, American Airlines, Turkish Airlines, and Air Canada. At the Doha-Hamad Airport, random COVID tests are applied.
From Europe
Visitors from the EU can visit Qatar for 90 days without a tourist visa, and as you may know, Europe's major capitals all have at least 7 nonstop flights per day to Doha. Just like from the United States, there is a wide range of airlines serving Europe to Qatar, like Qatar Airways and Turkish Airlines.

Remember, is mandatory to wear a mask at all moments inside and outside the airport. 
On arrival, you will have to download the EHTERAZ app, make sure to have your passport number on hand. EHTERAZ is an application used by Qatar's government to track possible transmission chains of COVID in their territory.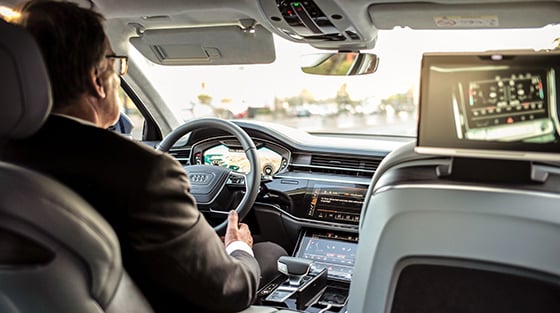 Transportation inside Qatar

With 47 miles in length,  the Doha Metro  is one the best in the world and is the fastest way to get from North to South, West to East, and vice versa. It provides service seven days a week: Saturday to Wednesday from 6:00 a.m. to 11:00 p.m., Thursday to Friday from 6:00 a.m. to 11:59 p.m.

There are three categories for traveling in the Doha Metro: Standard, Family, and Gold. A single ride in the standard and family cost is QR 2 (55 cents in USD). A day pass is also available for purchase for QR 6 (1.65 USD). A travel card is also available for QR 10 (2.75 USD) without travel credit. 

If traveling around Qatar by metro is not your thing, we have the best transportation options for you. Elife's drivers are bilingual, and we assure you, that you will have the best advice and hints for cool and local spots.  Make your reservation in advance.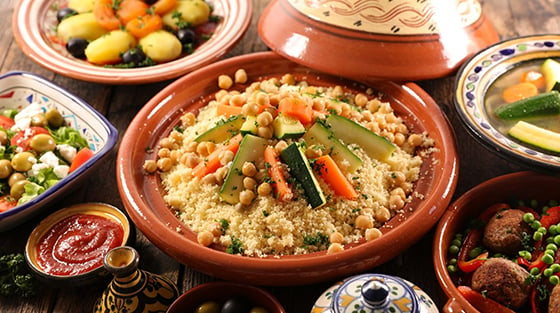 What to eat and ¿drink?

The main question is, Is alcohol legal in Qatar? Although alcohol is not allowed in Islam, it is legal to drink  only  at licensed restaurants and bars. To drink in the streets and in public places is prohibited and is considered a crime. 

To discover and enjoy the local food is to learn about the culture. Qatar has rich traditional Arab cuisine. The majority of the ingredients are vegetables, rice, and meat (lamb and chicken).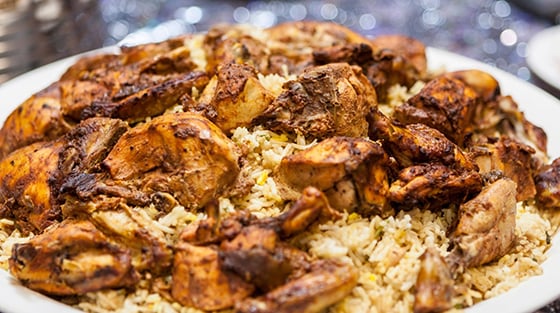 Machboos
Also named Kabsa, is the main dish in Qatar. The ingredients are simple, but rich in flavor thanks to plenty of spices. The most popular Machboos is served with chicken, it can be found in almost all restaurants around Doha. 

Restaurants are open at all times, don't worry, you will always have a great option to taste. Dinner time is the busiest, if you are looking for the quietest time to eat, try around 4:00 and 5:00 p.m., a meal for two in a mid-range restaurant could be up to QR 200 (55 USD) for a three-course dinner.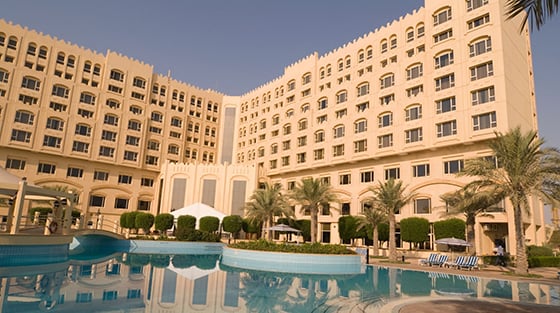 Where to stay in Qatar?
Qatar has the best options for all kinds of budgets, no matter if you look for luxury of just a bed to crash, you can be assured of the quality of hotel service. 

Some hotels like AL NAJADA Hotel have exotic and modern design in their architecture with amenities worthy of royalty, room prices start at $130 USD. At Doha you could also find the world's major hotel chains like Sheraton, Grand Hyatt and Marriott for approximately $130- 160 USD a night.

The best area to stay in Doha, is  the West Bay area, with all the futuristic skyscrapers, tourist attractions, and fashion malls making this district a must on your list.  But, if you are looking for a more cultural and traditional space,  Al Souq, where you can find a traditional Arab Market with local spices and beautiful textiles that serve as an excellent souvenirs.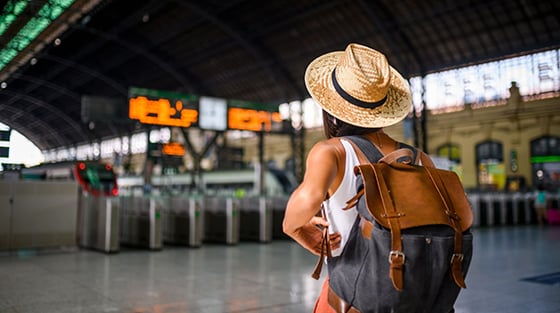 Other destinations…

Sometimes the adventurous sense wants more and being in the Middle East is not an everyday thing, so after expending a few days in Qatar you can also visit other countries that are nearby.
Bahrain


A paradise in the desert, with an endless list of activities to enjoy, great food, and incredible history, without a doubt an archipelago that will stay on your list of favorite destinations. 





Dubai


One of the most popular destinations, Dubai is home to the most iconic skyscrapers and the luxurious lifestyle that you have to enjoy once in a lifetime. 



Abu Dhabi 


The capital of the United Arab Emirates where the desert and the beach combined with a rich Arab Culture and a spectacular infrastructure thanks to their economic development.
 

 

Saudi Arabia


Discover the Islamic culture in the holy land of Saudi Arabia. Learn about their history and amazing wildlife. Enjoy a ride in the desert in a camel and finally eat their famous and delicious dates.



Oman


If you love history and traditions, Oman is for you

since is

considered one of the oldest human-inhabited countries on Earth and home to four UNESCO World Heritage sites. Oman is a traditionalist Islamic country that encourages all visitors to respect local customs.  
US Citizens should hold a visa to enter to Oman territory. If you already applied to Qatar visa, you can enter the country for 14 days with the same document.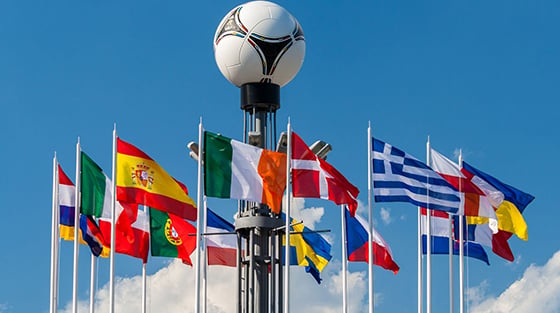 FIFA Fan Fest

The Organizing Committee of the FIFA World Cup is always thinking of ways of sharing the joy of the World Cup from the best spots of the host cities, that's why, this year The FIFA Fan Fest Festival is back, a festival full of soccer, music and endless fun, all for free. To keep you up to date, be sure to visit  their webpage regularly.  
Now, you are all set, get ready for a sophisticated holiday that will be difficult to forget.