Enjoy the Qatar World Cup from home or in your city
If you love soccer and don't have the opportunity to travel to Qatar this November, don't worry to watch the FIFA World Cup Qatar 2022 at home or in your city could be as fun as being in any of the eigth official stadiums. 
The FIFA World Cup Qatar 2022 will be a historic tournament since it will be the first time held around the holidays. Take it as the perfect excuse to gather with family and friends with food and drinks and enjoy the season from a different perspective.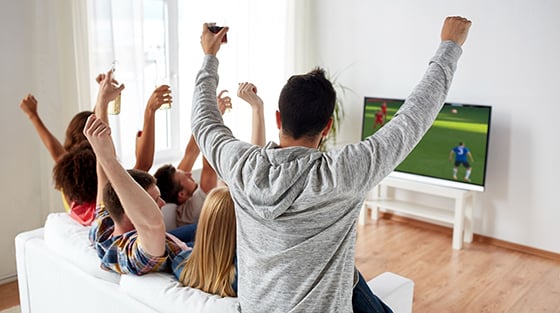 Where to watch the matches?

Qatar is an Arab country located in Western Asia, the first Middle Eastern country to host a World Cup. Qatar is seven hours ahead of New York City (East Coast) and ten hours ahead of California (West Coast), but thankfully now in the 21st century, we don't worry about time zones anymore, we can easily stream anything whenever from wherever.
All 64 matches of the FIFA World Cup will be streamed on FOX Sports. Fox Sports is available in almost all streaming TV services across the United States. Also, you will be able to watch them on Telemundo, Hulu, Direct TV, and if you are outside the U.S., YouTube TV and NBC are also an option.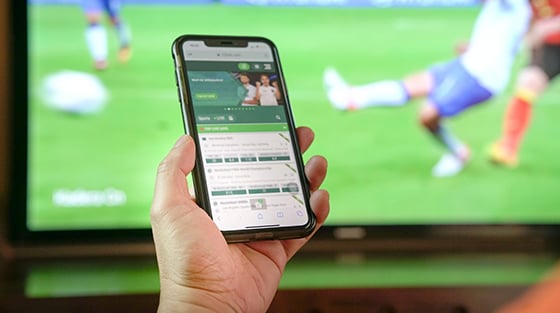 When are the matches? 
The inaugural match is set to start at 5:00 am EST US on Monday, November 21th.  



 The group stage consists of 48 matches, four matches a day until December 2nd, on the following schedule: 5:00 am, 8:00 am, 11:00 am, and 2:00 pm, all times EST US. 
Round of 16, from December 3 to December 6, with two possible time schedules, 10:00 am and 2:00 pm.


After two days rest, two days of quarterfinals, December 9-10, at 10:00 am and 2:00 pm.
Semifinals will be held on December 13th and 14th, both games at 2:00 pm.
Get ready with a breakfast of champions for the closing ceremony and World Cup final at 10 am, on Sunday, December 18.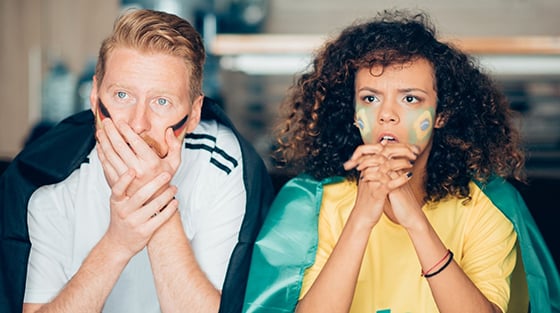 Best Matches of the group stage
Soccer experts will know that this time, the group stage is going to be a challenging one for all contenders. All groups are tough, several of them are listed as "group of death", because of their strong competitors. For us, the fans, the show ahead will be, without a doubt, amazing. We have selected a few matches so you can plan your gatherings or enjoy them at home.
Netherlands vs. Senegal
Al Thumama Stadium, Al Khor
November 21, 5:00 am
England vs. the U.S.
Al Bayt Stadium, Al Khor
November 25, 2:00 pm
Argentina vs. Mexico
Lusail Iconic Stadium, Lusail
November 26, 2:00 pm
Germany vs. Spain
Al Bayt Stadium, Al Khor
November 27, 2:00 pm
Brazil vs. Switzerland 
Stadium 974, Doha
November 28, 11:00 am
Portugal vs. Uruguay
Lusail Iconic Stadium, Lusail
November 28, 2:00 pm
Belgium vs. Croatia
Ahmed bin Ali Stadium, Al Rayyan
December 1, 11:00 am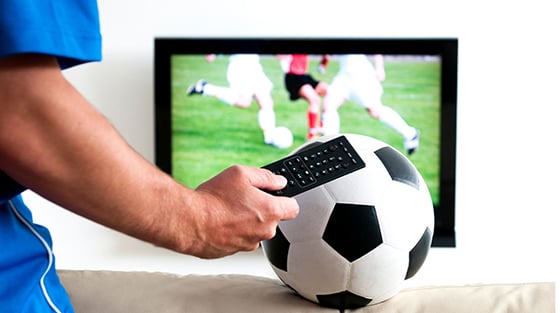 All Matches Schedule

The FIFA World Cup is one of the most anticipated sports events of the year. If you plan to watch all matches, we have the official match schedule for you. Remember, all times are shown locally. 
If you choose to watch the games with friends or family, forget about driving and dedicate yourself to enjoy the Worldcup. Elife has your back with a fleet ready for any occasion. Reserve in advance and choose the best fit for you.
Now, you are set to fully enjoy this unique World Cup and the last to host 32 teams. Thanks to the perfect schedule organization (and the holiday season), soccer fans from all over the world would be able to relish an entire month, full of the best soccer in the world.