The Art Deco face of Miami
If you're visiting Miami anytime soon, you can't leave the Art Deco District out of your schedule. Getting there easily will be a matter of choosing reliable ground transport, and it's as important as buying your plane tickets, so you won't have to deal with long taxi lines or time waiting for a shared ride. Hop on to your airport ride as soon as you leave the terminal with Elife.

Conceived during the 1920's, Art Deco was a significant design movement that heavily influenced the decorative arts for 2 decades, including architecture, interior and graphic design. Its machine-inspired textures and morphology can be seen in many early 20th century buildings around the world.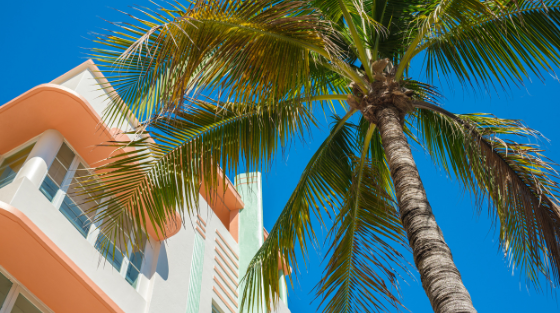 Born in Paris, the Art Deco movement took influence from the first major 20th century vanguards, such as constructivism and futurism, along with the rationalism that came from the German Bauhaus school. With the construction boom in the United States prior to World War II, many examples of Art Deco can be found in cities across the country.

However, Miami and its over 800 buildings within its famous Art Deco district are among the most beautiful and best preserved in the country, which granted the district its entrance into the National Register of Historic Places in 1979.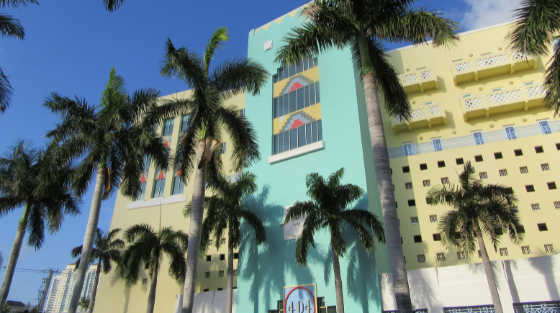 Depending on the airport you choose for your trip to Miami, you'll spend between half an hour and 1.5 hours traveling over to the Art Deco District, time that can increase depending on the time of your arrival. Based on the distance, it is better to choose a fixed rate service that won't change its price due to traffic or weather conditions. By booking your airport transport service with Elife, you can pay a flat rate in advance, so your ride will be already covered by the time of your flight.

Located in the South Beach area, most of the iconic Ocean Drive has well-preserved examples of this architectural movement. Search for 1001 Ocean Drive and you'll find the Art Deco Museum, a great starter for your journey exploring the district, where you'll find historic archives and models from the most iconic sites in the district.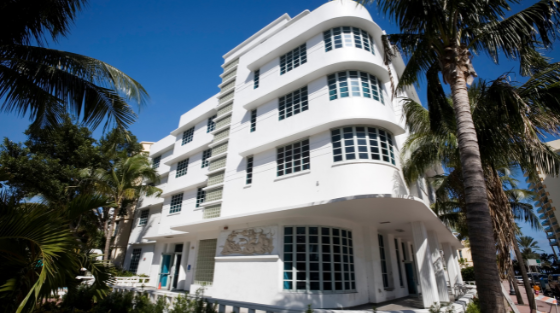 With so many beautiful spots, making a list about the district's most representative buildings is such a difficult task. Let yourself be attracted by the pastel colors, neon lights (if you're going at night) and astounding geometrical structures. Give yourself the chance to go inside as many sites as possible so you can have a closer look at the style that you'll find familiar with many noir films, a burst of nostalgia.

Home of hotels, night clubs, cafeterias, banks, apartments and more, you'll soon fall in love with the vibe and charm of this world-famous district, a must in your next visit to Miami.

If you're a first timer in the city, there's no better way to discover this fabulous area than with a private tour, that will let you set the pace for you and your companions. If you're looking for private tours in Miami, we can surely help you. Our staff of experienced local drivers will be glad to follow your schedule or help you with some insider tips that will let you have a wonderful time in sunny Miami.