Transportation options in Latin American airports
Traveling to Latin America is an adventure, it means immersing yourself in its colorful culture and traditions. Each of the countries that form Latin America has its own unique richness, which will make your traveling experience unique and unforgettable.
We know you will have some questions, especially if it is your first time traveling to the central or southern part of the continent, that's why we prepared the following guide for you to find the best transportation options in each Latin American airport.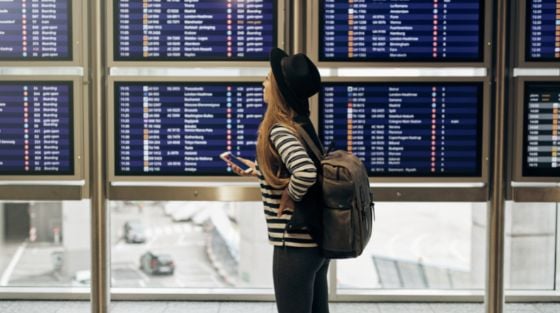 Mexico City International Airport (AICM)
Mexico City International Airport is the most transited airport in Latin America. From both terminals, you can travel to more than 100 destinations on three continents. The terminals are connected by a train that you can only access with your boarding pass, it is a 6-minute ride from terminal to terminal.
Inside T1 (gate 7) and T2 (gate 2) you can find the entrance to the Metrobus, which connects the airport with downtown Mexico City and Paseo de la Reforma. To access it, you will have to buy a card at any of their machines, this same card will serve you for the Metro system.
Mexico City is also one of the most densely populated cities in the world, so transportation and traffic are important issues to take into account when making plans. Some of the most common car-ride platforms often have problems when dropping off or picking up passengers, for this reason, and to avoid delays, do not hesitate to book with Elife, which includes flight monitoring and bilingual drivers, which ensures good communication at all times.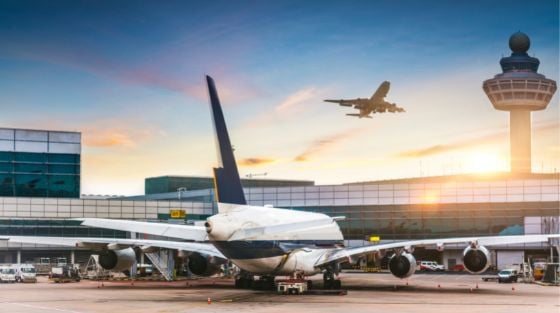 Felipe Angeles International Airport, Mexico City (AIFA)
The new International Airport of Mexico City, AIFA (Felipe Angeles International Airport) recently inaugurated on March 21, 2022, is located 25 miles from downtown Mexico City and 51 kilometers from the Roma/Condesa area, about an hour and a 30-minute drive.
Since it is a long and variable traffic route, the best option will be to have your transportation guaranteed with a flat rate since you make the reservation, with no additional charges. We put at your disposal our fleet to make your trip memorable from the moment you arrive.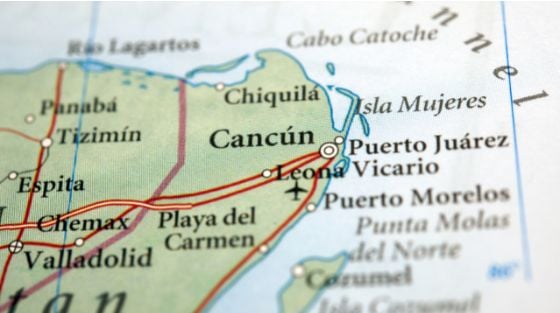 Cancun International Airport, Quintana Roo, Mexico
Cancun is one of the most popular destinations for both North American and European tourists. It is the gateway to Playa del Carmen, Tulum, Islas Mujeres and Bacalar. This airport receives flights from airlines from all over the globe, it is one of the busiest airports in the world.
Inside this airport it is somewhat complicated to call a car-ride platform service, you will have to leave the airport to use your app or use a safe taxi. Our recommendation will always be to book your transportation in advance to ensure you make the most of your stay in this paradisiacal destination.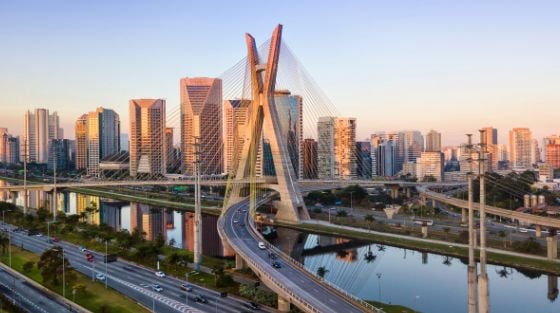 Sao Paulo/Guarulhos International Airport, Brazil
Sao Paulo is the largest city in South America and Brazil. A cultural and entertainment capital by nature, with more than 71 museums, cultural centers, and massive events, you will never be short of things to do, reason why the International Airport of Sao Paulo/Guarulhos needed to keep up and be the best connected in Latin America, with three passenger terminals this airport receives flights from North America, Europe, Africa, and Asia.
Sao Paulo offers its visitors several ways to get from the airport to downtown:
By bus is the most used means of transportation by locals, you will have to catch it at T1. The estimated time to the downtown is 40 minutes and it will cost around 4 Reais, 1.25 USD.
Next to the T1 parking lot, you will find the entrance to the Sao Paulo City Railway, which runs from Sunday to Friday from 4:00 am to 12:00 am, with Saturday being the only day on which the service ends 1 hour later. The price per person is 4 Reais and the travel time is 35 minutes.



If you are looking for the fastest, most comfortable, and safest way, your best option is a private

car

. On our website, you will find an option that will suit your needs, whether you are traveling for business, pleasure, in a group, or with your pet.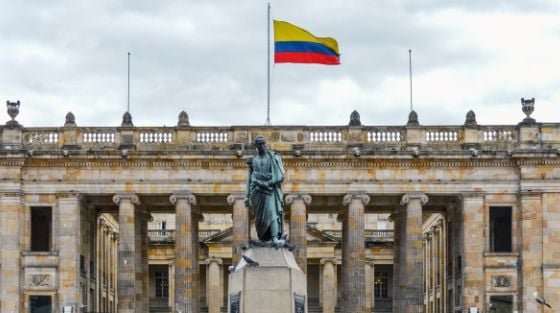 "El Dorado" Airport in Bogota, Colombia
The most monitored airport in Latin America, in which the safety of travelers and workers is the number one priority, in addition to having an important biosecurity protocol. El Dorado is located about 9 miles from downtown Bogota, about 35 minutes without traffic.
Although El Dorado is the main entrance to Colombia, it has no subway or train connection. The safest method of transportation is private, as there is also a scheduling problem with local taxi drivers. If you need a transfer at a specific time, you can count on the services of Elife.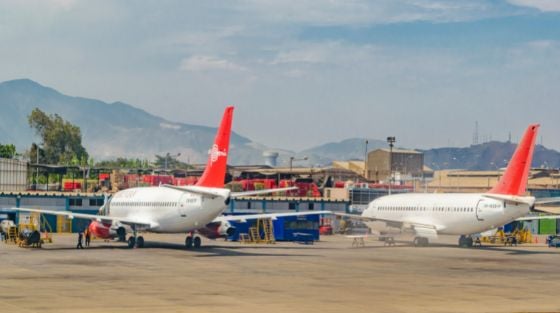 Jorge Chávez International Airport, in Peru
The privileged location of this airport has made it one of the main Latin American connectivity centers, since Lima is the entrance to South America, and the airport location is only 5 miles from the city downtown.
This area is not very frequented by tourists and could be dangerous at night, it is better to have a budget for private transportation and not take any risk.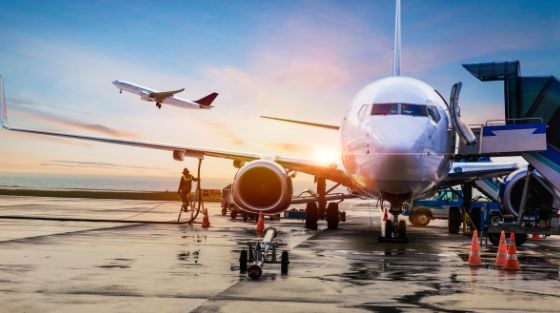 Ministro Pistarini International Airport in Buenos Aires, Argentina
Also known as Ezeiza International Airport is located 13 miles from Buenos Aires, it is the main airport in Argentina, as it concentrates most of the international flights.
The drive from the airport to downtown is usually very short, between 35 and 30 minutes, and a local taxi ride can cost around $950-1200 Argentine pesos (10 USD). Regular travelers from this airport often prefer to use the safe taxi service offered by the airport, due to the lack of connectivity with public transportation.
If it is your first time traveling to Latin America, we recommend you to have a bilingual driver service with whom you will know about the best local food and entertainment options, as they will serve as your local guide, plus, with the airport transfer service, drivers are always aware of your flight, you will not have to worry about delays.
Enjoy your stay in Latin America, where the people are warm and for sure you will have time to remember.