The ultimate guide to Qatar World Cup traveling
Are you planning on going to the Qatar World Cup in November? You probably have a lot of questions about this country, its culture and of course, the matches and the stadiums. So today we bring to you our best tips for visiting Qatar and enjoying the World Cup at its best.

When is the Qatar World Cup occurring? How will the weather be during the World Cup?
Differently from all the other World Cups in history, this time the matches won't take place in June/July but in November/ December. Why is that? Because of the hot weather in Qatar, which is usually around 40° C (100° F) in summer, the players' performance would be affected. And during autumn, when the World Cup takes place, the weather is around 30°C (85° F). All the matches will take place between Monday, November 21st, and Sunday, December 18th. Almost a month full of soccer!!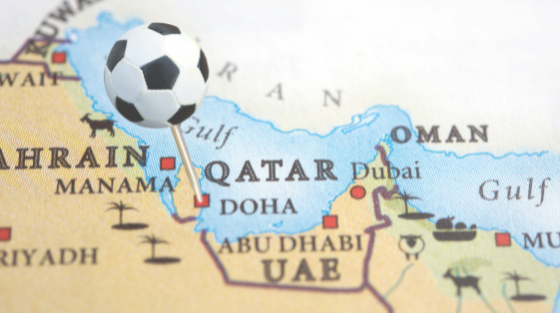 Where is Qatar located?
Qatar is a country located in the Middle East, Asia, and shares its only border with Saudi Arabia. It's close to other countries such as Oman, United Arab Emirates and Bahrain. It's surrounded by the Persian Gulf.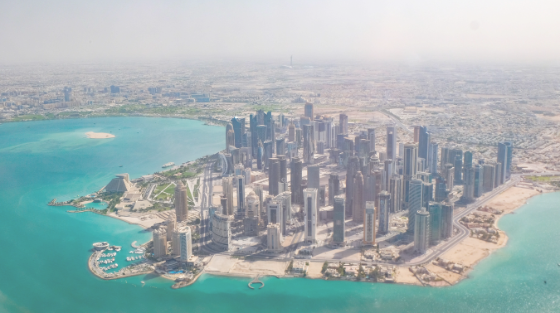 How big is Qatar?
Qatar is actually a really small country, with 11,571 km² (around 7,180mi²) that is almost the same size as Puerto Rico or as the space between San Diego and Los Angeles; and it is the smallest country to have ever hosted a World Cup.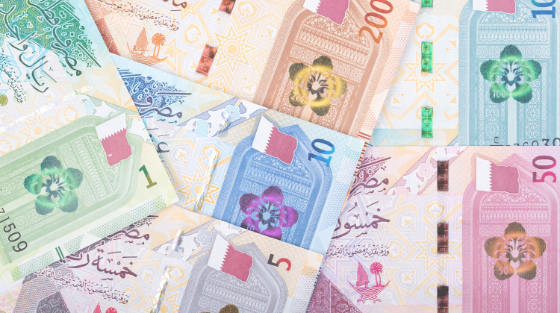 What currency is used in Qatar?
In Qatar they use the Qatari Riyal, that is around 0.25 USD, or a dollar is around 3.6 QAR. This is the currency you'll be using during your World Cup adventure.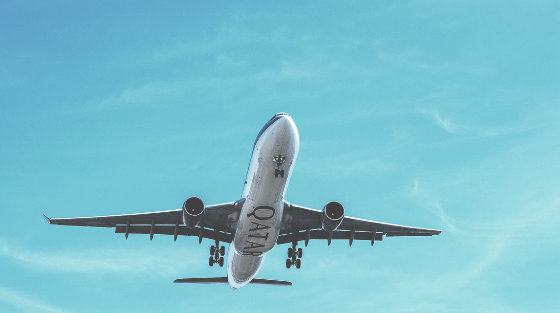 How to get to Qatar? What is the cheapest way to get to Qatar?
The city of Doha, the capital of the country, has two adjacent airports, the Hamad International Airport (HIA) and the New Doha International Airport (DOH), both receive international flights and are the only airports in Qatar.
The easiest way to get to Qatar from almost any country in the world is by air, so you'll probably be arriving at one of these airports.

The most important airline in Qatar is Qatar Airways, who has direct flights to Doha from: Seattle, San Francisco, Los Angeles, Miami, Houston, Dallas, Atlanta, Chicago, Washington DC, Philadelphia, New York, Boston, Toronto and Montreal. Prices start from 5,060 QAR (1,380 USD) in the US and 4,300 QAR in Canada (1500 CAN).

You can also find direct flights from different cities in Europe, such as London, Paris, Rome, Barcelona, Madrid, Munich, Amsterdam, Stockholm, Oslo, Copenhagen, and many more, starting from 3,130 QAR (814 EUR or 700 GBP)

Do I need a visa to enter Qatar?
Currently, Qatar has a visa-free policy for around 95 countries, including the US and UK. You can obtain a visa waiver when arriving in Qatar, you just need to present a valid passport with a minimum validity of six months and a confirmed return ticket, also a valid hotel booking for the duration of the stay. For more info, visit the Qatar website for visa details.

US and UK citizens are also eligible for a joint visa with Oman, so if you also want to visit this country, this is your best option.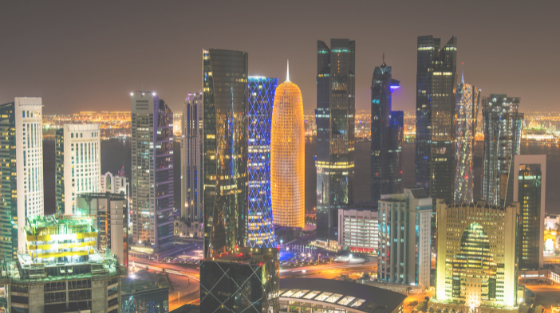 Where to stay in Qatar?
Since you will need a valid hotel booking reservation to enter Qatar, you should look for your hotel ASAP. Since the World Cup will generate a lot of tourists arriving in the country, FIFA has different options to offer to fans: apartments and villas, cruise ship hotels (since the country is surrounded by the sea), hotels, and fan villages. To see more details, visit the FIFA Accommodation Agency site.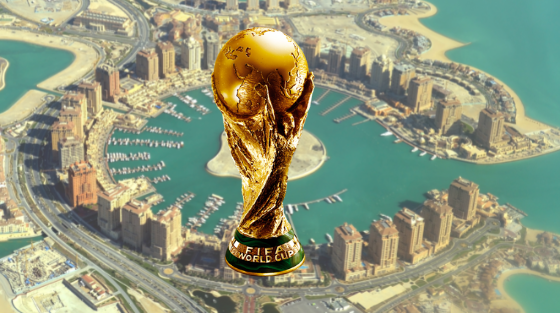 What are the best matches to go to?
It's difficult to say, but here are some of our favorites from the group's stage:

Netherlands vs Senegal
(November 21st 13hrs local time)
Stadium: Al Thumama.
The opening game! Surprisingly the first match in Qatar won't have the hosts in it, but these two nations. Senegal, being the current Africa Champion and Netherlands coming back after missing the 2018 World Cup.

Belgium vs Canada
(November 23rd 22hrs local time)
Stadium: Ahmad Bin Ali.
Canada is back into the World Cup after 36 years, which means they will be giving it all on the field, and Belgium is one of the best teams participating in the cup, being just 2nd in the FIFA ranking, just after Brazil.

Argentina vs Mexico
(November 26th 22hrs local time)
Stadium: Lusail Stadium
One of the best matches in the group stage, because of the great rivalry these two countries have on the field and the great fans both teams have. Mexico will be facing Leonel Messi in his (probably) last World Cup. Mexico always surprises us with a great team and is currently the 9th best team by the FIFA ranking.

France vs. Denmark
(November 26th 19hrs local time)
Stadium: Stadium 974
The current champion will be playing against Denmark in a match against its neighbors, with all the fans' expectations behind them. This match might be determined to not face Argentina in the round of 16. Denmark won't be an easy team to defeat.

Germany vs. Spain
(November 27th 22hrs local time)
Stadium: Al Bayt Stadium
Probably the favorite match of many, the 2010 champion vs the 2014 champion. Two of the best European teams with both young and veteran talent. These teams want to prove themselves after not having really good performances in the last World Cups.

Portugal vs. Uruguay
(November 28th 22hrs local time)
Stadium: Lusail Stadium
Who wouldn't love to watch Cristiano Ronaldo, who could well be playing its last World Cup? This match won't be an easy one, since Ronaldo and his team will be facing the two-time World Cup champions, Uruguay.

If you want to know the matches' local time:
Subtract 8 hours for Eastern Standard Time EST (New York).
Subtract 9 hours for Mountain Standard Time MST(Chicago).
Subtract 10 hours for Central Standard Time CST (Salt Lake City).
Subtract 11 hours for Pacific Standard Time PST (Los Angeles).

Want more info to enjoy the World Cup at home? Check out our blog!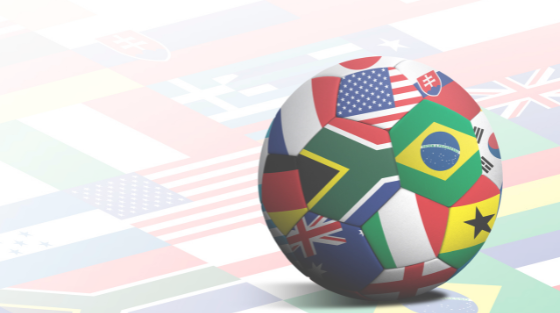 When are all the Qatar World Cup matches?
The group matches will take place from November 21st to December 2nd, Round of 16 from December 3rd to December 6th, Quarter finals on December 9th and 10th, Semifinals on December 13th and 14th, 3rd place on December 17th and the Final on December 18th. If you want to see the details on every match (stadium and time) click here.

When and where are the USA and England matches?

England vs United States
Date:November 25th 22hrs local time
Stadium: Al Bayt Stadium

Iran vs United States
Date: November 29th 22 hrs local time
Stadium: Al Thumama Stadium
Wales vs United States
Date: November 21st 22hrs local time
Stadium: Ahmad Bin Ali Stadium

Iran vs England
Date: November 21st 16hrs local time
Stadium: Khalifa International Stadium

Wales vs England
Date:November 29th 22 hrs local time
Stadium: Ahmad Bin Ali Stadium

Can I still get tickets to the matches?
You need to keep an eye on FIFA official web site for ticket sale tickets to find tickets. There is an official FIFA Resale Platform where you can also be able to get tickets from other fans. And there will be a Last-Minute Sales Phase, first come first served selling.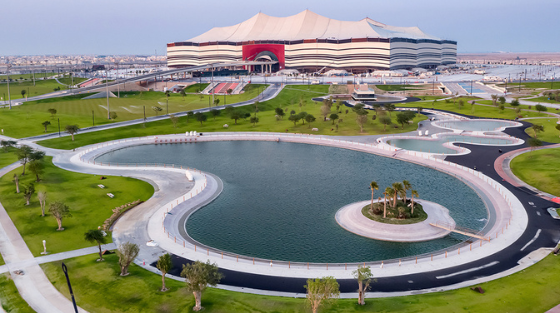 How many stadiums are there in Qatar World Cup?
There are eight stadiums that will be hosting the World Cup matches, all of them in Doha and its surroundings:
Al Bayt Stadium
Khalifa International Stadium
Al Thumama Stadium
Ahmad Bin Ali
Lusail
Stadium 974
Education City Stadium
Al Janoub Stadium

If you want to know how to get to every Qatar stadium, click here.

How to transport in Qatar?
We have your back during the Qatar World Cup. If you want to get an airport shuttle in Qatar you can make a reservation with us and we will get you to your hotel. Or if you need transportation from your hotel to the matches or from one match to another we can definitely take you wherever you need.

If you are attending matches, with your Fan ID you can travel for free in some buses operated by the government of the State of Qatar, you just need to check the routes and times. If you are going to use this option, make sure to organize your time so you can be at the matches with anticipation.

Finally, Qatar has a metro system that can also be really useful for you to transport inside the country. You can find all the information about this transportation here .


Where else can I enjoy the matches?
As in other FIFA World Cup editions, there will be a Fan Festival and Doha will have its own for all the fans that didn't have the chance to get tickets to the matches. It will be located in Al Bidda Park, close to the Doha Corniche. You can get there by the Al Bidda Metro Station (Red and Green lines) that exits directly into the park and the Corniche Metro Station (Red line) that is within walking distance.

Want to know where to enjoy the Fan Festival in your country? Check our updates in our blog

Are there special restrictions during the Qatar World Cup? What are some culture shocks you can have in Qatar?
Since Qatar is an arab country and the most practiced religion is Islam, they have a different way of living from the west side of the world. Always respect others' way of thinking, religion and traditions.


What clothes to wear in Qatar? Are there dressing restrictions in Qatar?
There are not strict restrictions for dressing, but sensibility to Qatari ideas of decency is expected. Women don't need to cover their head or hair with a hijab or abaya. Men don't need to dress in white or wear head pieces. Everyone should avoid showing their shoulders, really short skirts, dresses or tank tops. Don't use any kind of transparent clothing.

What language is spoken in Qatar?
Qataris speak Arabic, but most people can speak and understand English.
What food to eat in Qatar? How much does the food cost in Qatar?
There is a lot of food you need to try on your visit to Qatar.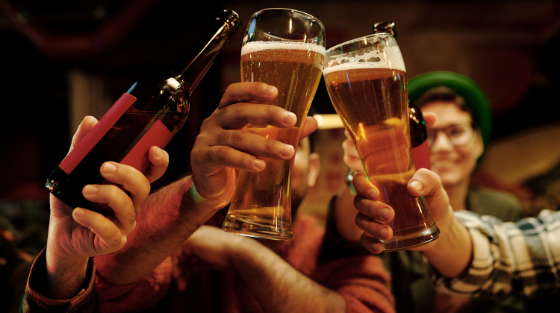 Can I drink alcohol in Qatar? Can I drink alcohol in the stadiums?
Alcohol is prohibited for Muslims, so it is not really common to find alcohol in Qatar. However, during the World Cup, alcohol will be sold in restaurants, hotels, bars and similar places. Drinking alcohol on the streets is prohibited. Inside the stadiums alcohol will only be sold in the Hospitality designed areas. Don't try introducing alcohol to the stadiums or you will get in trouble.


What else can I do in Qatar besides World Cup events?
If you want to get the best of Qatar and its surrounding countries, take a look at our Qatar Smart Traveler Guide.