What to eat in New Orleans
As the heart of the Bayou region, New Orleans is a city imbued with history in all of its variations: music, architecture, language, result of a mix of cultures and races, Nola offers a kaleidoscope of colors, shapes and flavors hard to find anywhere else. For decades, Louisiana cuisine has been making its own path in the world, and there are so many places you can find it but where to start?
Whether you'd like to take a bite in New Orleans or anywhere else, let's discover the history and ingredients behind 3 of New Orleans's most representative dishes.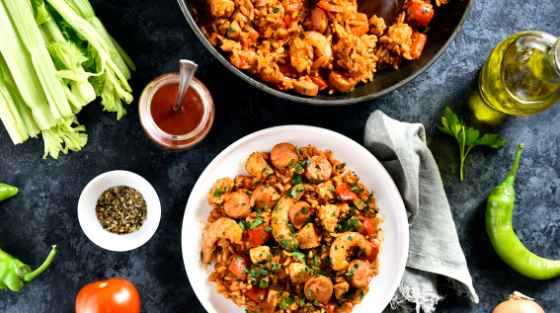 When the Spanish settlement in New Orleans's French Quartet wanted to create their own version of the paella, this steamy and delicious version was born. Sharing rice as the base with the Spanish dish, Jambalaya takes his name from 2 words: the French "Jambon" and the African "Yaya" and options with meat, seafood or both are available all-around Louisiana.

Since there's no "official" recipe for this dish, Creole and rural Creole are the 2 of the most common serving methods, differing in the usage of tomatoes. Stock rice, vegetables, red chili pepper, garlic and pineapple make this dish not only a Louisiana version of the paella you probably know and, but a completely different and feisty dish.
Where to eat Jambalaya in New Orleans
Gumbo Shop, Coop 's Place, Olde Nola Cookery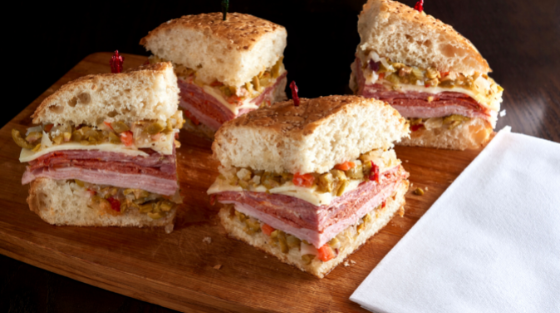 Muffuletta


Arguably the most famous snack in Nola. This New Orleans sandwich is made entirely with Italian ingredients: round Italian bread with sesame, olive salad, capicola (deli ham), Genoa salami, mortadella, sliced mozzarella and provolone cheese from this simple yet delicious sandwich.
You'll find different versions in the grocery and deli stores along the riverfront of the French Market, where according to story Salvatore Lupo, an Italian immigrant, started making these now famous deli sandwiches. With so many options around the city, there's no way you can leave Nola without having a try at this wonderful dish.
Where to eat Muffuletta in New Orleans
Central Grocery, Cochon Butcher, Central Grocery, Verti Marte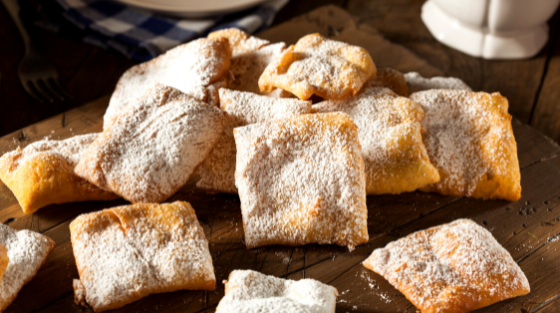 Even though it can be considered as a recipe brought to NO by French immigrants during 18th century, fried dough has been consumed since ancient Rome, and today beignets are a must for Mardi Gras season in New Orleans. A square piece of dough deep fried in vegetable oil and covered with a thick dusting of powdered sugar, you'll most likely find beignets served in packs of 3,and are one of the most representative Nola flavors you'll find.
Where to eat beignets in New Orleans
Cafe Beignet, Café du Monde, New Orleans Coffee & Beignet Co