Where to travel in 2022? Best tips and destinations!
Booking your travel for 2022 has never been easier. The internet has given us all kinds of facilities, that's why today we will give you tips and places you can visit with low prices from travel agencies and airlines.
At Elife, we want you to have a great trip this 2022. That's why our airport shuttle is available to you at over 1500 airports around the world. Our airport transfers give you an immediate and all-inclusive rate. What you see is what you pay for.
If you are looking to book your trip for 2022, you must read this blog. Now that most of the population is vaccinated, the world is slowly getting back to normal. That's why if you're looking to travel, Elife is ready to satisfy you with our airport transfers.
Tips for traveling in 2022
Book your trip for 2022 represents endless possibilities for travel and with these tips, you can enjoy them to the fullest. And remember, don't waste time waiting in line to find a cab, Elife is your best option for airport shuttle with a driver.
We are an established independent transportation company with the ability to book airport transportation at any time. We also offer more types of vehicles for you and the people you travel with, better than a cab service!
The airport shuttle is one of the many transportation services we offer at Elife. If you are looking for the best rates and access to remote areas where other services do not reach you, we are your best option. Book now your airport transfers and enjoy the benefits of taking a ride with us!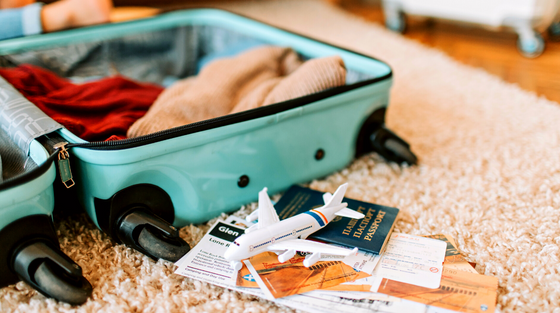 Pay special attention to promotions at this time
After the Delta variant entered the United States, everything seemed very uncertain because of the speed of infections. With the arrival of vaccination, these numbers stabilized, and infections declined. And in fact, on sites like Kayak, it is possible to find great deals.
During the second week of September, prices of flights to Europe were counted and compared with those of 2019, the result was that they dropped in price by 13%. So, keep an eye on all-inclusive travel and hotel sites, as the standard cost from the U.S. to Italy is $516.
While from the U.S. to Belize is $236 booking now and traveling in May 2022. To Asian cities such as Hong Kong or Tokyo, the rate could go up to $600 dollars, but compared to other years, this price is achievable. If you want to save even more, don't forget to book airport shuttles with Elife.
Monitor price changes
Keeping an eye on prices for 2022 travel is important. You should be aware that during holiday periods prices increase but so do promotions. While during the off-season you can find affordable prices but fewer promotions. Try our airport limo service!
In addition, there are many promotions for early bookings. So, the earlier you look, the better deals you will find. If you want to invest in good transportation, at Elife transfer we have the airport limo service so, you can go through the destination you want with a lot of style.
Rates are always changing. Even on flights, lodging and transportation. Our airport shuttle service always has affordable rates in over 100 countries. Don't be delayed when moving somewhere and trust Elife.
Don't just book flights
As mentioned before, getting a complete hosting and travel deal is the best way to go. There are sites working in partnership with Airbnb or Vrbo where you can book for great prices. There are very few sites that can give you great deals, so check very well.
In fact, Elife works together with sites like Booking, Expedia, and Emirates. That's why our airport transfers are the best, plus our other options and coverage in 150 countries. And if you arrive late, we offer the airport taxi service, and you have cover for remote areas. And even though we have alliances with the most important travel agencies, when you book directly with Elife you get the lowest prices at the time of travel. For example, our rate to all of Cancun is $22 (at the time of writing this blog; a secret! sometimes the price is $15). Incomparable!
Carefully research all your options
Don't take the first options once you can. Check on different pages and see what they offer, from the kind of room to the number of nights and what is included. If you plan to pay with a credit card, make sure it is valid or has interest-free months.
Remember that with Elife transfer you can book your ride with time in advance. And if you are traveling with your family, we have bus transportation services. Learn about all our advantages by visiting our page here. Unlike other transportation services, we are the only service that gives you the ability to track your flight and choose your vehicle from the airport. Airport transfers have a free 60-minute waiting time. And if you're delayed, don't worry. At the airport shuttle service, our drivers can wait for you. Just send them a message and at an affordable rate, they'll be ready to go as soon as you arrive.
What countries should you visit in 2022?
There are certain destinations that you always have to visit for the first time, but there are countries that are more affordable than others. Especially when the dollar is stable in the exchange. Here are the countries to book your trip for 2022.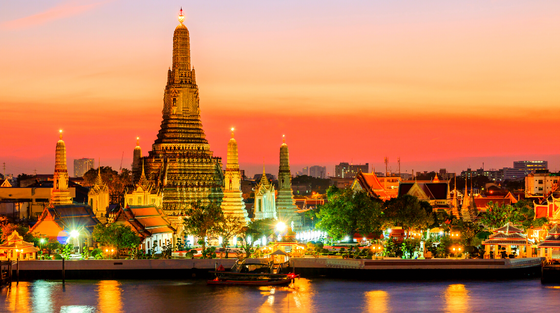 Thailand
Booking your trip for 2022 to Thailand is a great option. It is the main tourist and beauty spot in Asia. Gender reassignment surgeries are performed here with excellent quality and often even superior to some other countries. We suggest you visit our Thailand airport page.
Thailand offers a lot of places for tourists to visit. The cultural integrity of the country is incredible and while the city is amazing to walk around, the traditional scene of fishing communities and Buddhist temples is some of the best things you can find around to experience.
Our advice is to stay in the north of the country and try to eat the traditional food in local restaurants. This way you will save money and experience authentic Thai food. Book your ride to Thailand with the airport transfers services of Elife and track your flight!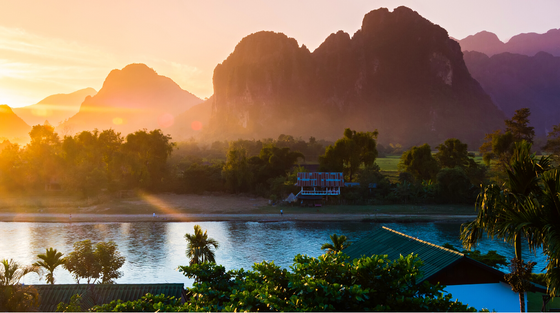 Laos
Laos is one of the few truly exotic destinations left in the world. With a back-to-the-past atmosphere and nice people, this place has Buddhist temples and enigmatic places with a lot of history behind it. Laos guarantees a unique cultural roller coaster on every corner.
Even if the hotel prices can be a little high, it is worth it, because for a price of no more than 50 dollars you can have a very beautiful room. Our starting quote from Wattay International Airport is 33 dollars, so go ahead and explore by booking our bus transportation services for a tour!
Our advice? Keep it simple, in Laos, you can do activities starting at 3 dollars and up to 10 and have a lot of fun while at the same time getting to know what the city has to show you. Turn your trip into an authentic experience by getting to know its traditions!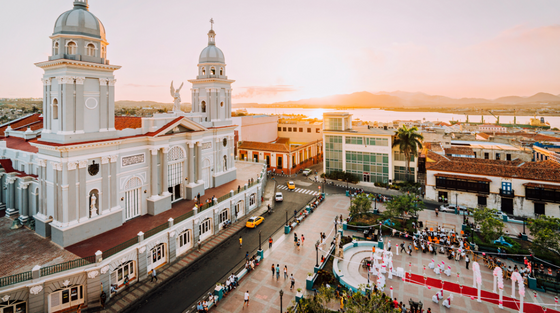 Cuba
Cuba is one of the islands that really take you back in time. This island has not seen significant changes since the 1960s, which contributes to the picturesque and colloquial air of the place. Booking your trip with the Elife airport shuttle is your best option.
One of the most powerful reasons to visit Cuba is for the beautiful beaches. The tourist side of Cuba is in Varadero. The 14 miles of beaches with white sand and the turquoise ocean are really unique not only in the continent but in the world.
If you want to experience all the things Cuba offers you, Elife is your best choice for a car rental service with a driver. Besides our airport transfers, you can always rely on all our services such as car rental for special events.